Home
Details

Hits: 5991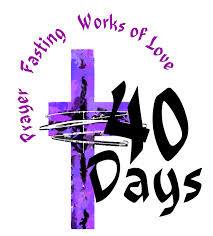 Ash Wednesday, February 26, Masses 7:00 am, Noon, 7:00 pm
Parish Reconciliation Service, March 10, 7:00 pm
| | |
| --- | --- |
| | |
| Feb 22 | Mardi Gras Celebration Following 5 pm Mass |
| Feb 23 | Lenten Bible Study Begins |
| Feb 23 | Ice Skating Event |
| Feb 26 | Ash Wednesday: Masses 7 am, noon, 7 pm |
| Feb 28 | Stations/Soup Supper 6 pm |
| March 1 | One City Marathon- NO 7am or 9 am Masses |
| March 4 | Red Cross Blood Drive, Faith and Life 1pm- 7pm |
| March 6 | Stations/Soup Supper 6pm |
| March 8 | Pancake Breakfast following 7 am and 9 am Masses |
| March 8 | Icon Workshop, Fath and Life 6:30 pm |
| March 10 | Parish Reconciliation Service 7 pm |
| March 13 | Stations/Soup Supper 6pm |
| March 15 | Icon Workshop Faith and Life 6:30 pm |
| March 20 | Stations/Soup Supper |
| March 25 | Putting on the Mind of Christ/Father George Faith and Life 6:30 pm |
| March 27 | Stations/Soup Supper |
| April 3 | Stations/Soup Supper |
| April 10 | Good Friday-Stations only |
BUCKINGHAM COUNTY MISSION TRIP PLANNING MEETING
The initial 2020 planning meeting is 16 Feb @ 5:30 in the Youth Group room. We 'd like to invite the experienced adults to attend but also have interested inexperienced people who would like to find out what this is all about. Please come join us.
BICENTENNIAL PRAYER OF THE DIOCESE OF
RICHMOND
Father of lights, the radiance of your Son has
guided the advance of the Gospel across the
Diocese of Richmond for two centuries,
strengthening our Church from the Eastern
Shore to the Cumberland Gap. Grant that the nearness
of your Son may dispel the darkness of our sins, so that
as our love increases more and more, we may dare
,
more than ever to fearlessly proclaim the word. Holding
fast to the word of life, may we shine
like stars in the
world.
We ask this through our Lord Jesus Christ, your
Son, who lives and reigns with you in the unity of the
Holy Spirit, one God for ever and ever. Amen
View the weekly bulletin in its complete form here

Ignorance of Scripture is Ignorance of Christ.
St Jerome